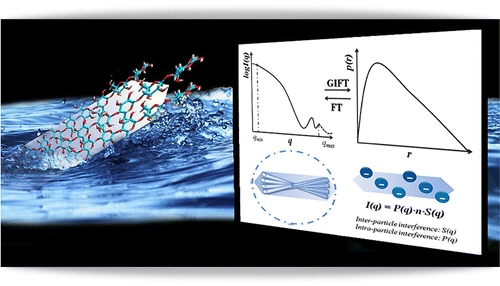 What we are doing…
…is to explore interaction mechanisms of liquid and vaporous water with cellulosic materials.
…is to use high end techniques to unravel changes in supramolecular structure.
…is to exploit this knowledge to design better materials.
Who is doing that…
…Carina Sampl
Where you can find more info...
Heike M. A. Ehmann, Oliver Werzer, Stefan Pachmajer, Tamilselvan Mohan, Heinz Amenitsch, Roland Resel, Andreas Kornherr, Karin Stana-Kleinschek, Eero Kontturi, Stefan Spirk:
"Surface-Sensitive Approach to Interpreting Supramolecular Rearrangements in Cellulose by Synchrotron Grazing Incidence Small-Angle X‑ray Scattering", ACS Macro Lett., 2015, 4, 713–716.
http://pubs.acs.org/doi/abs/10.1021/acsmacrolett.5b00306
David Reishofer, Stefan Spirk*:
"Deuterium and cellulose – a comprehensive review", Adv. Polym. Sci., 2016, 271, 93-114.
http://link.springer.com/chapter/10.1007%2F12_2015_321
Mohan, Tamilselvan; Spirk, Stefan*; Kargl, Rupert; Doliska, Ales; Vesel, Alenka; Salzmann, Ingo; Resel, Roland; Ribitsch, Volker; Stana-Kleinschek, Karin:
"Exploring the rearrangement of amorphous cellulose model thin films upon heat treatment", in Soft Matter, 2012, 8, 9807-9815.
http://pubs.rsc.org/en/Content/ArticleLanding/2012/SM/c2sm25911g